Santa Fe Advance Condensate Pump Kit - 4025845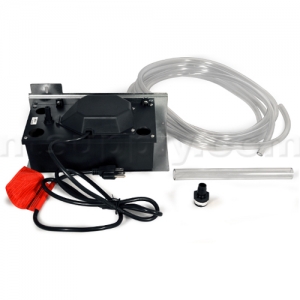 Click to Zoom
Santa Fe Advance Advance Condensate Pump Kit - 4025845

For use with Santa Fe Advance Dehumidifier. Use the condensate pump kit if the exiting water hose has to go uphill, i.e. into a sink. The condensate can also be emptied into a sump pump or directly attached to the outgoing plumbing lines. This pump includes a bracket for easy mounting to the dehumidifier.

Includes instructions, pump with pre-installed mounting bracket, hose elbow assembly, and 20 foot section of vinyl hose (3/8" ID).
NOTE: The white safety switch leads are now located underneath the top cover of the pump. Remove the 2 screws holding the cover in place to access the safety switch leads

1 Year Warranty on Pump