Filter for Santa Fe Force & Advance 2 Dehumidifier (4031062) - 4 Pack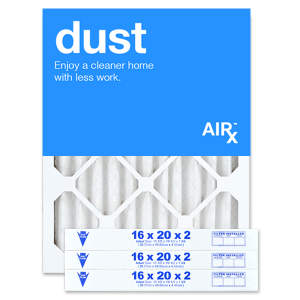 Click to Zoom
Filter for Santa Fe Force & Advance 2 Dehumidifiers (4031062)

(1) MERV 8 Filter for Unit Intake - 14" X 17.5" X 1.75"

The Santa Fe Force and Advance 2 ship with a standard MERV 8 pleated fabric filter. This should be checked every six months. The pleated fabric filter can generally be vacuumed clean several times before needing replacement. Operating the unit with a dirty filter will reduce dehumidifier capacity and efficiency and may cause the compressor to cycle on and off unnecessarily.
Merchant Services
DehumidifierExperts.com Price:
$60.60
Case of 4 Filters, $15.15 each
Availability: In Stock
Standard: 2-7 Business Days: $4.99
Shipping fees listed are for a quantity of (1)